---
Cyber-Secure, Manufacturing and Energy OT-IoT Solutions
We offer business and technology consulting, technology Research & Development, innovative technology services to industrial and government customers in the emerging technology areas such as Smart Manufacturing, Microgrids, Industrial Internet of Things (IIoT) and Manufacturing / Industrial Operational IT (OT) areas. Our expertise include mission-critical Industrial Communications and Remote Monitoring, Diagnostics & Predictive technologies. We are an USA based technology business.
We assist - industrial companies, technology developers and manufacturers, federal government & US military services and investors needing help to evaluate and acquire innovative, clean energy, national security and industrial automation technologies, to address their needs in developing next-generation technologies. We have been supporting these organizations for over a decade.
Field of Expertise
Secure Industrial IoT, OT Big Data, Industrial IoT Strategy and Architecture, Digital Manufacturing, Renewable and Distributed Energy Systems, Smart Grid, Microgrid, Hybrid Power, Energy Storage, Connected and Electric Vehicle technologies.
Sample Customers
US Department of Defense (MIL-STD-TMS, 5G, Metal AM, Cybersecurity)

Georgia Manufacturing Extension Partnership - NIST (Smart Manufacturing)

Leading global automotive company (Enterprise Factory IoT Architecture)

US Trade and Development Agency (Smart Grid, Battery Energy Storage)

Leading Federal Systems Integrator (Heavy Industry Energy Efficiency)

Fortune 500 listed Metals Manufacturer (New Market Strategy)

Others: High-tech startup businesses; International Power Equipment OEM; global Management Consulting firm and a top Investment Bank.
Technologies
Emergency Management: Resilient, Industrial Remote Connectivity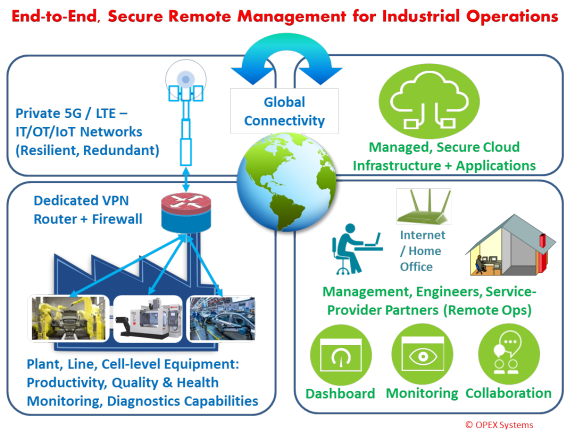 Real Time, Cyber-Secure, Operational IT Systems: System and Enterprise-level, Situational Awareness, Advanced Control, Optimization and Data Analytics Systems.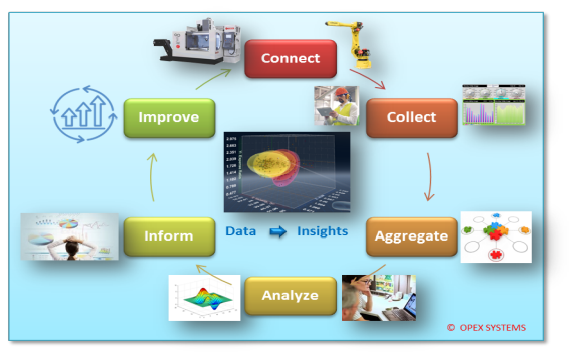 Innovative Products
CIREN

TM

: IT, OT and loT networks are part of the critical infrastructure in smart manufacturing. Cyber-attacks or unintentional disruption to such networks will result in unacceptable downtimes and hence the financial and brand-equity losses. Our CIREN (Critical Infrastructure Resiliency Exception Notification) technology for the management of high-speed, low-latency, big-data communication networks; to ensure 100% uptime of system operations. It is a "must-have" operational tool for IT NOC/ SOC analysts, who are responsible for the manufacturing and enterprise-level networks. As per the NIST Manufacturing Cybersecurity Framework, CIREN provides automated "Identify" and "Detect" features; thereby enabling "Protect", "Respond" and "Recover" capabilities to manufacturers employing traditional, Gigabit and 5G networks.
FacilityMap

TM

:

Smart industrial operational decisions require Real-Time Spatial Intelligence: "Where are our business critical Inventory, IT Assets, MHE, Operators at any time?"

Lack of accurate location information leads to incomplete Situational Awareness (SA): Searching for Inventory / Tool; Safety Incidents; Production / Shipment Delays means Muda (Poor Lean)

Futuristic, Re-configurable Smart Factories: "Must have" accurate and real-time geospatial information.
To address these challenges and efficiency improvement opportunities we provide a real-time, micro-localization technology. Our technology provides high-resolution (finer than 0.5 ft. resolutions) GPS-like, asset tracking technology inside the factory to improve Safety, Efficiency, Asset Visibility in real-time.
Value Proposition
Thought-leadership and industry contacts to acquire cutting-edge, innovative technologies to improve your competitiveness and business success
Technologies that enable holistic strategic efficiency improvement and optimization versus the conventional equipment-level improvements
---
---
Contact

---